Our priority is always the safety of our customers and employees and maintaining clear and transparent lines of communication. As we continue to monitor developments around the world, we want to provide you with an update about the coronavirus outbreak and how we are responding. We are working closely with our family of dealerships to offer guidance, to manage day-to-day issues surrounding this outbreak, and most of all to take every possible precaution to maintain a safe environment.
Some of the steps we have taken to date:
Providing consistent COVID-19 updates to all dealership employees, emphasizing the CDC's recommendations.
Sharing

 

the CDC guidance

 website link to all employees as a guide on how to best prevent the spread of the illness.
Requiring all employees to wash hands with soap and water for more than 20 seconds frequently throughout the day; while we have placed additional orders for hand sanitizer, we emphasize that hand washing is more effective, per the CDC's guidelines.
Dispensers of hand sanitizer are available throughout our dealership and we are keeping a close eye on restrooms to make sure we are fully stocked with plenty of soap and paper towels.
Sanitizing all surfaces regularly throughout the day, especially those that come in contact with other people.
Our dealership will no longer have an employee ride with you during your test drive; but we will allow for you to do a test drive on your own so that you can still enjoy your possible new car. Vehicles are cleaned after each test drive, with particular attention to steering wheels, dashboard controls and door handles.
Adding additional daily deep-clean janitorial services for our dealership.
Requiring anyone who either feels sick, shows any symptoms of the illness (fever, cough, sore throat, runny or stuffy nose, muscle aches, headaches, fatigue) or who has been exposed to the virus to stay away from work.
Practicing social distancing, per the CDC, of at least six feet from other individuals whenever possible.
Suspending all business travel, including asking vendors from out of market to conduct meetings via online presentation options.
Our dealership remains open and we are ready to serve you. However, if you feel more comfortable remaining at home we do want to make you aware of some services that we provide that are still available to you:
Online Shopping: As always you can to shop our inventory of

 

new

 

and

 

pre-owned

 

vehicles. Our sales teams are available by phone, email or chat to assist you in the online process. We can even delivery your new vehicle to you with advanced notice.

Service: We have staggered our service appointments to accommodate you with social distancing. We provide at-home Service Pickup and Drop off.
Please don't hesitate to tell us if there's anything else we can do for you during this trying time for everyone.
Sincerely,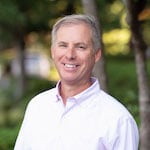 Jeff Swickard
Swickard Automotive Group